⭐TURNMARKET | AMAZING MARKET ROTATION 1.8.X - 1.19.X ⭐
0.0.1
shop, market, turnmarket, rotate, rotation
Optional dependencies :
PlaceHolderAPI
Required dependencies :
Vault
Languages Supported :
ALL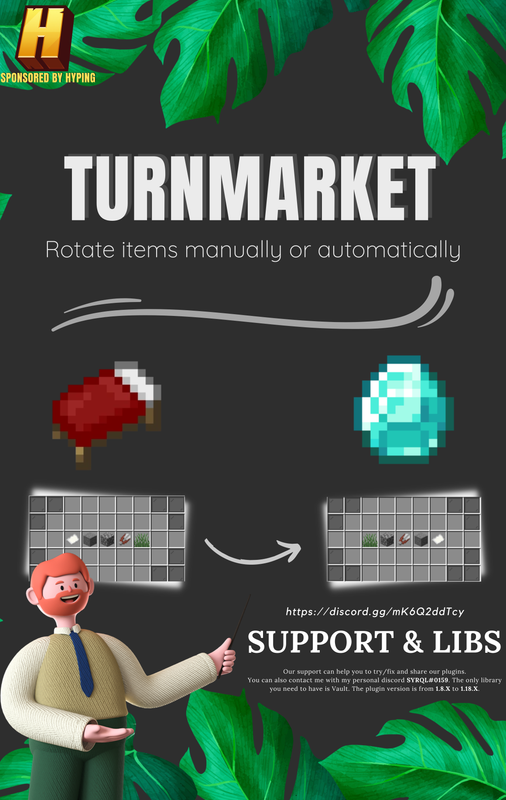 TurnMarket is a plugin that will change items at different defined times. You can buy or sell item. You can all edit the plugin in config.yml file. Each time the market runs, new items are selected and displayed in a menu. It is therefore possible to buy and resell objects. The interfaces are all editable, at each rotation, new items are randomly selected from the config.yml file.
To use the plugin better, you can read the official TurnMarket documentation.
To contact support, please join discord server.

> Commands help:
More resources from SYRQL
spoof, boost, booster, plugin, server spoofer, spoofer
spoof, server spoofer, fake, fake players, spoofing, boost, booster
Plugin d'enchères 100% modifiable
New Minecraft Event for your server (harvest crop)